Dollar Spot
The Issue
Causal Agent: Dollar spot (Clarireedia jacksonii)
Hosts: All turfgrasses in Canada
Epidemiology: Summer through fall during periods of higher humidity and air temperatures between 15 – 29°C  (60-85°F).
Target: Foliage
Evidence: In closely mowed grasses, mycelium from previously infected tissue (thatch) will colonize the foliage resulting in small, circular, sunken spots of white or tan coloured blighted turf. These spots rarely exceed 5 cm (2 inches) and are the size of a silver dollar which the name is derived from. These spots can coalesce into larger patches under severe conditions.
Clues:  Cobwebby mycelium covering foliage which can have a spider web like appearance. Lesions on foliage can often have an hour-glass appearance with tan to reddish brown margins which usually extend across the entire leaf blade.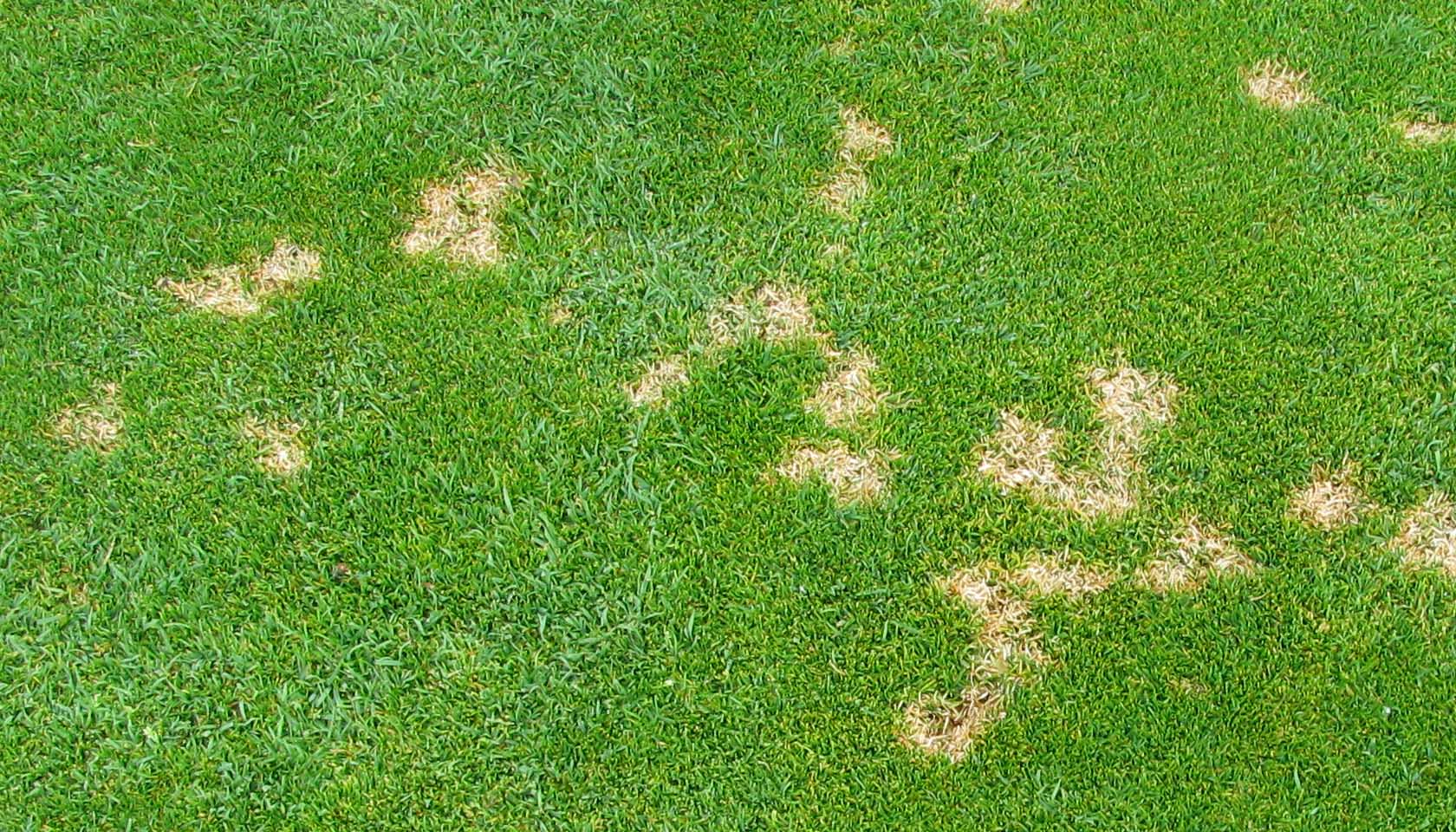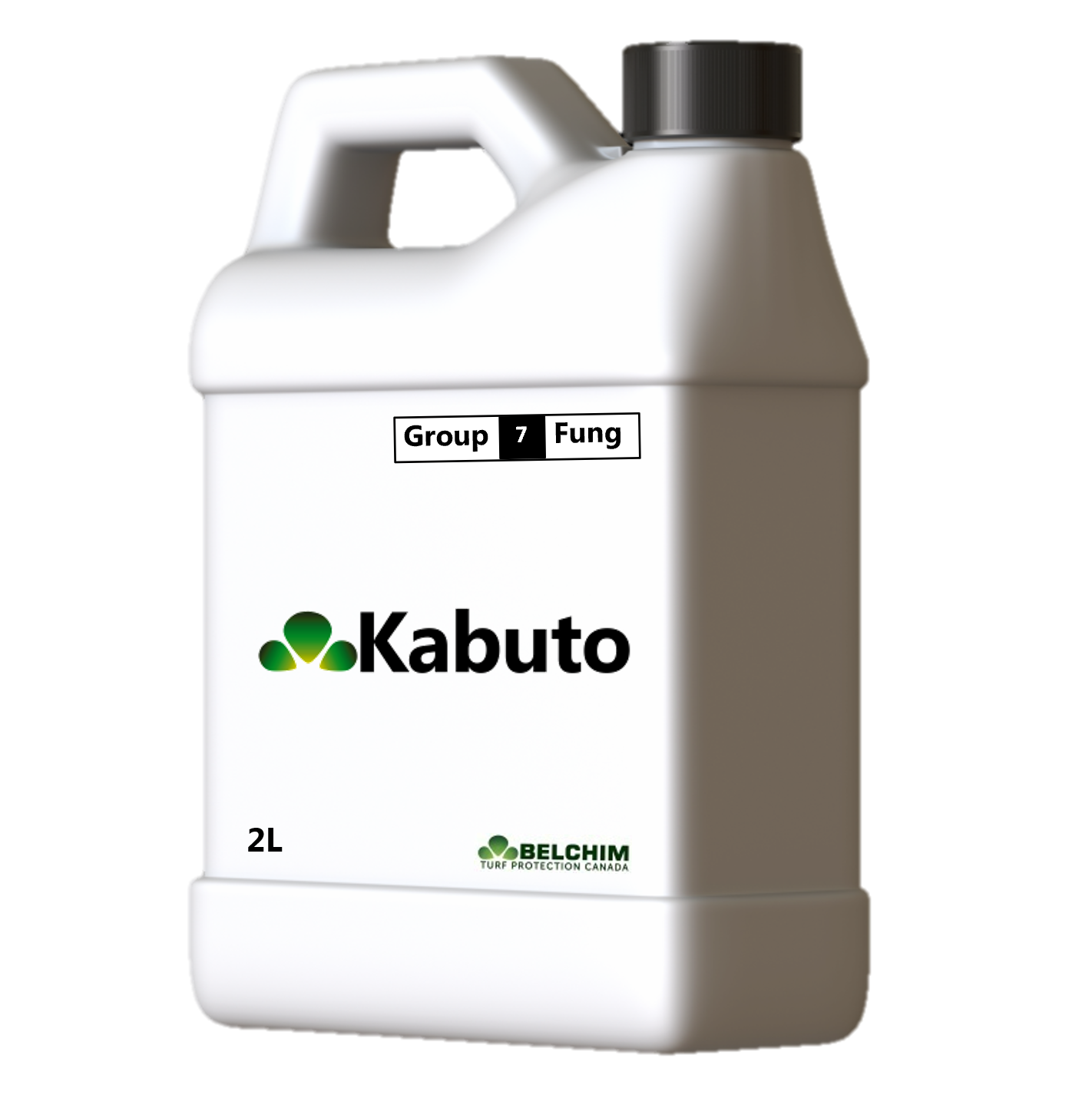 14 to 28 day Dollar spot control intervals
Unique 4th generation SDHI fungicide
Preventative and curative activity
A powerful single active ingredient for maximum tank mix and rotation flexibility
Convenient low use rates
- 15.9 ml/100 m2 for 14 day control
- 22.2 – 28.5 ml/100 m2 for 21 to 28 days
Go to Product Page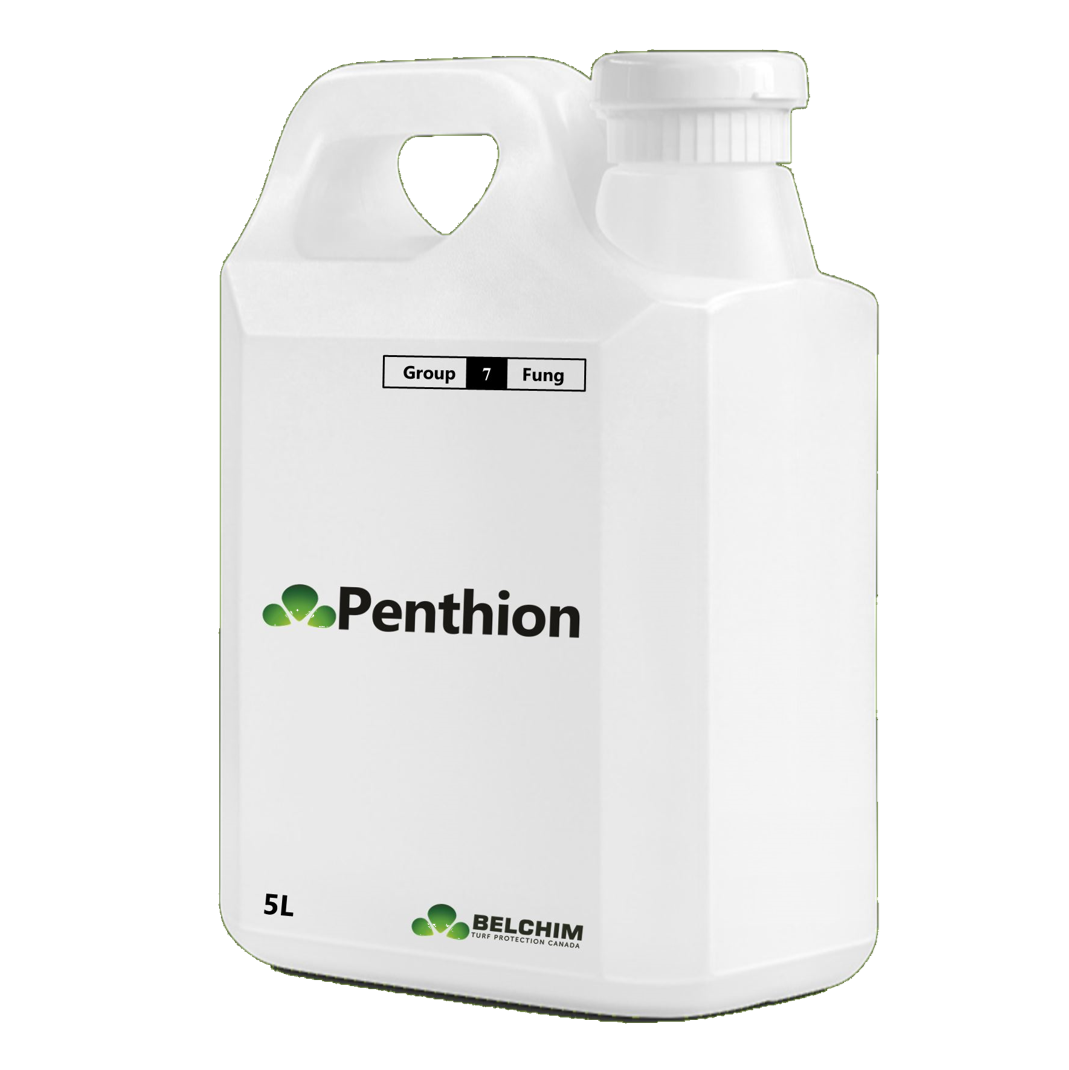 Broadest label of any SDHI registered for turf in Canada
Controls key summer diseases like Anthracnose, Dollar spot & Brown patch
Ideal for broad spectrum disease control and resistance management
Highly systemic with acropetal and translaminar mobility within plant
Convenient liquid formulation
Go to Product Page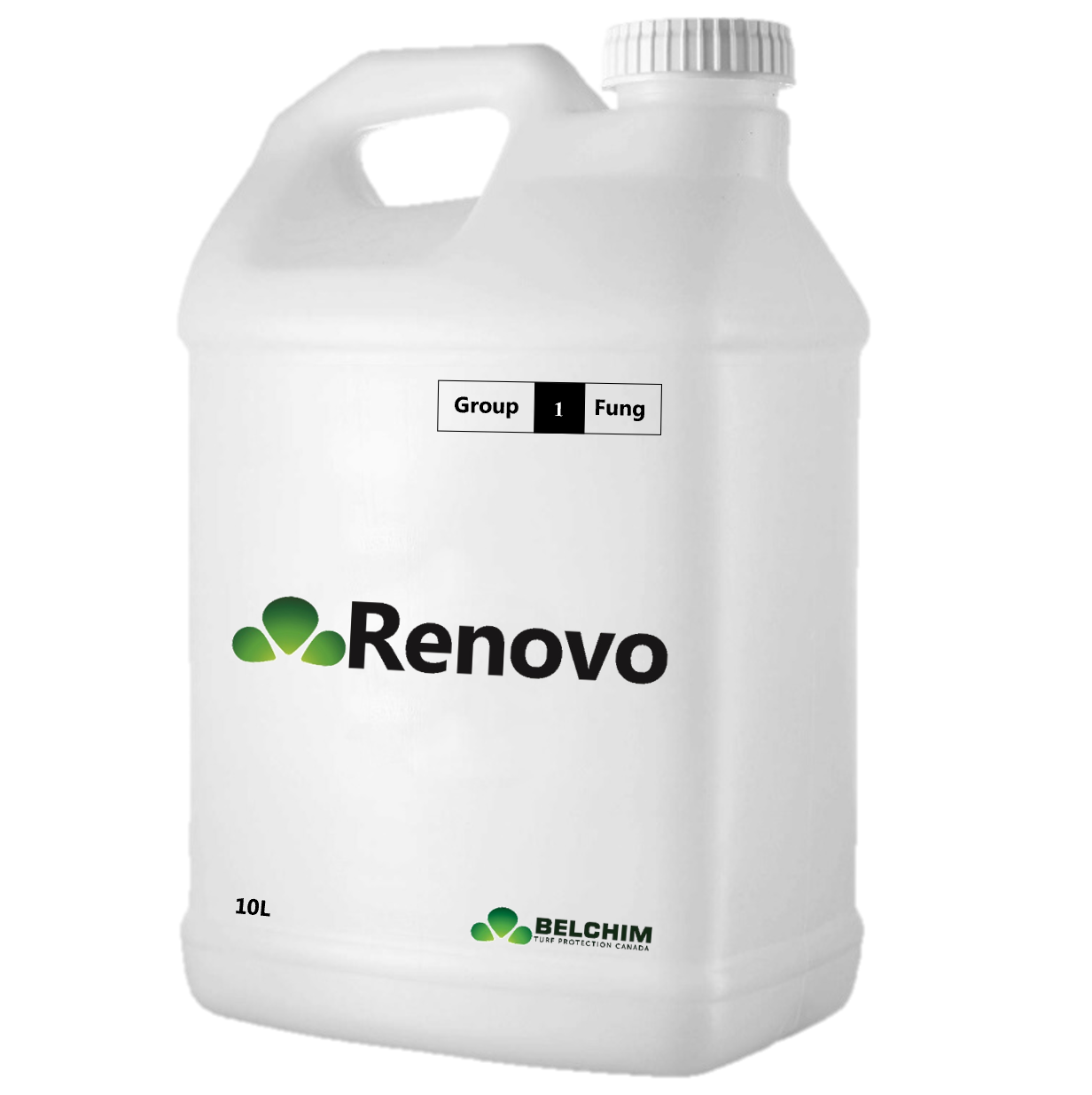 Ideal Iprodione alternative
Unique chemistry, the only group 1 (MBC) fungicide in Canada
Highly systemic acropetal penetrant provides preventative and curative activity
Proven, broad spectrum active ingredient known for its ability to rejuvenate turf suffering from key and potentially devastating turfgrass diseases
Go to Product Page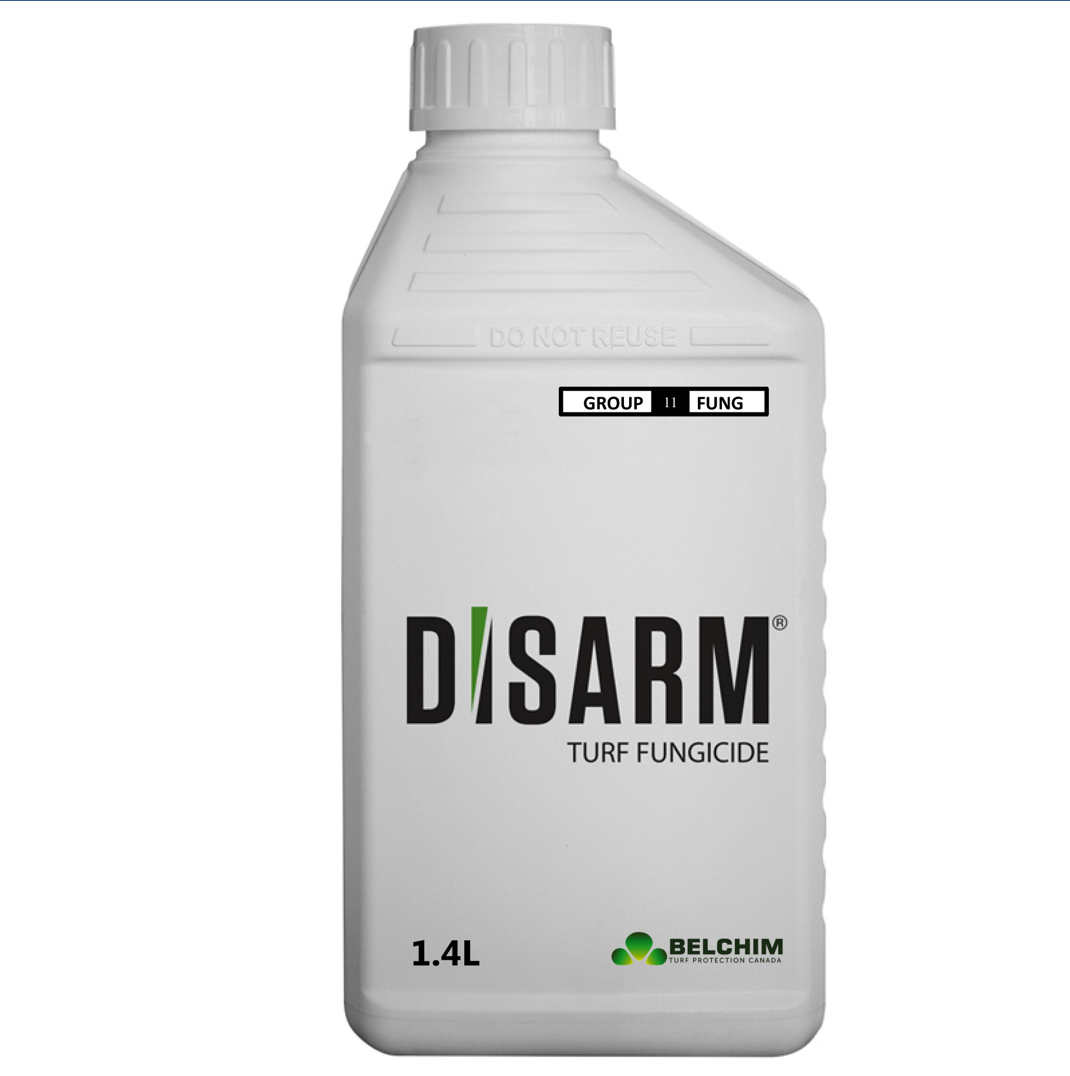 Broad spectrum strobilurin fungicide
Engineered for quick plant uptake and even distribution within the plant
Control of 12 turf diseases including Anthracnose, Take-all patch, Summer patch and Dollar spot
Rapid mobility and rainfast in 15 minutes
Go to Product Page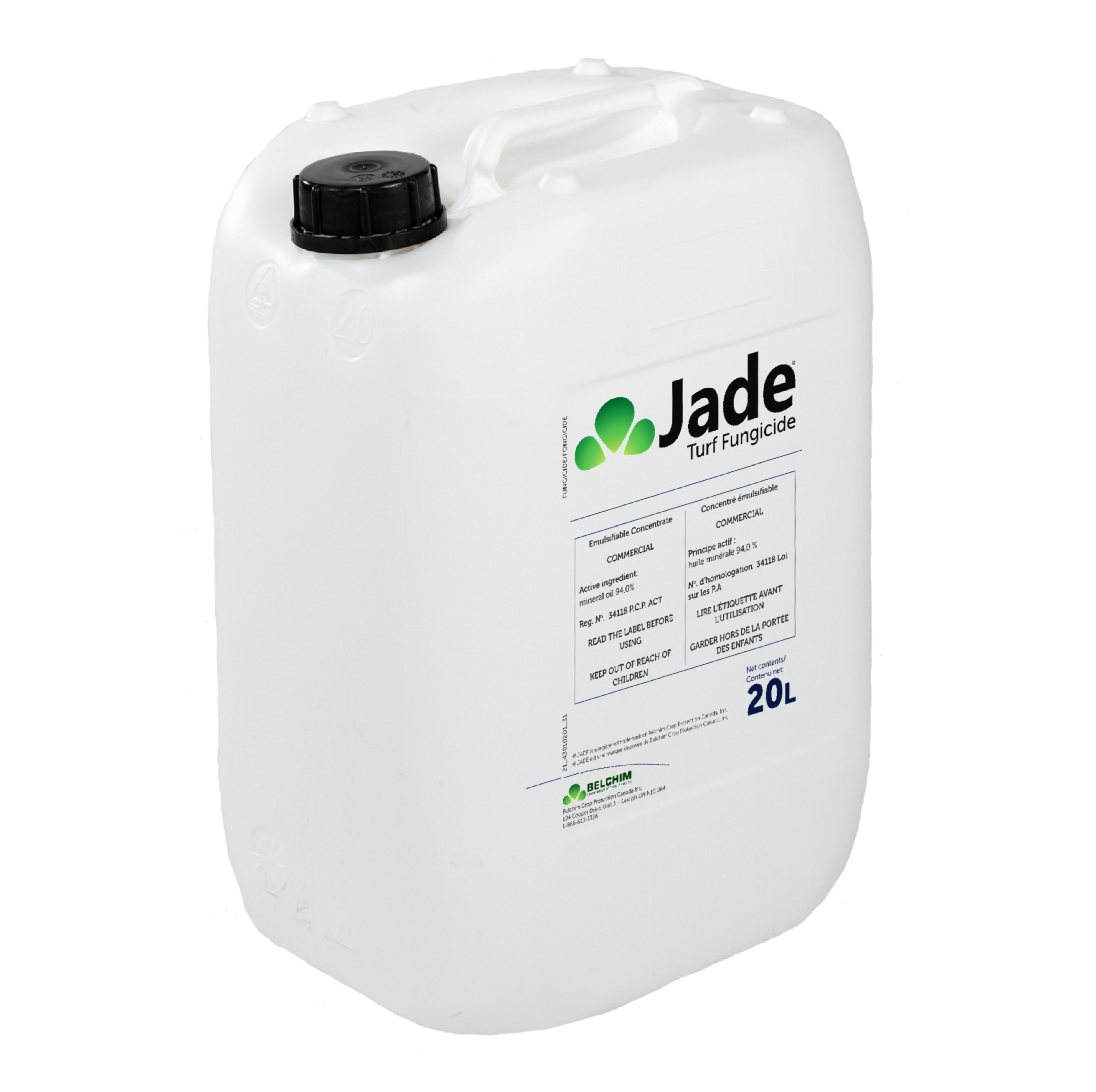 Non-conventional OMRI Fungicide
Plant defence activator (ISR)
Preventative treatment for Microdochium patch & Dollar spot
Registered for golf and sports fields
BioPriority™ Solution
Go to Product Page